As I wrap up my new album "Motherland," I'll be making a Fall 2023 tour to the East Coast/ Appalachia (with stops on the way back and forth from Oregon). Touring solo is something I've not done before, so I am humbly and eagerly reaching out to everyone I know to see just how much of this tour I can put together by "crowdsourcing" house concerts, no matter how small or low-key they might be.  The fact is, house concerts are in line with the way I like to travel, and the way I like to share music.  
Can you help me make this happen?
There is audio and videos of my new music on this site (+ on my Youtube channel), though the album versions I'm currently recording feature me playing multiple instruments (cello, guitars, mandola, bass).  
I sincerely hope you might be inspired to share music and community with your friends this Fall- in your home!
House concerts bring friends and family together for sharing art and community, supporting artists to do their thing in a casual and fun environment, and often pair well with a potluck or BYOB or BBQ.  Anything that allows the artist (me!) a chance to meet new people in a listening environment, puts gas in the tank (suggested donations are the norm), and to share these new songs with you would be a welcome invitation.
Feel free to help by forwarding this message to anyone on the route seen below, and drop me a line with any ideas, questions, or venue suggestions that you think would be good for my music.  Of course, I'll be booking regular music venues as well and will keep you posted on the tour and the new album soon! Check out the August-November tour routing/timing below and know that I truly look forward to hearing from you.  Thanks for your support!   - Michael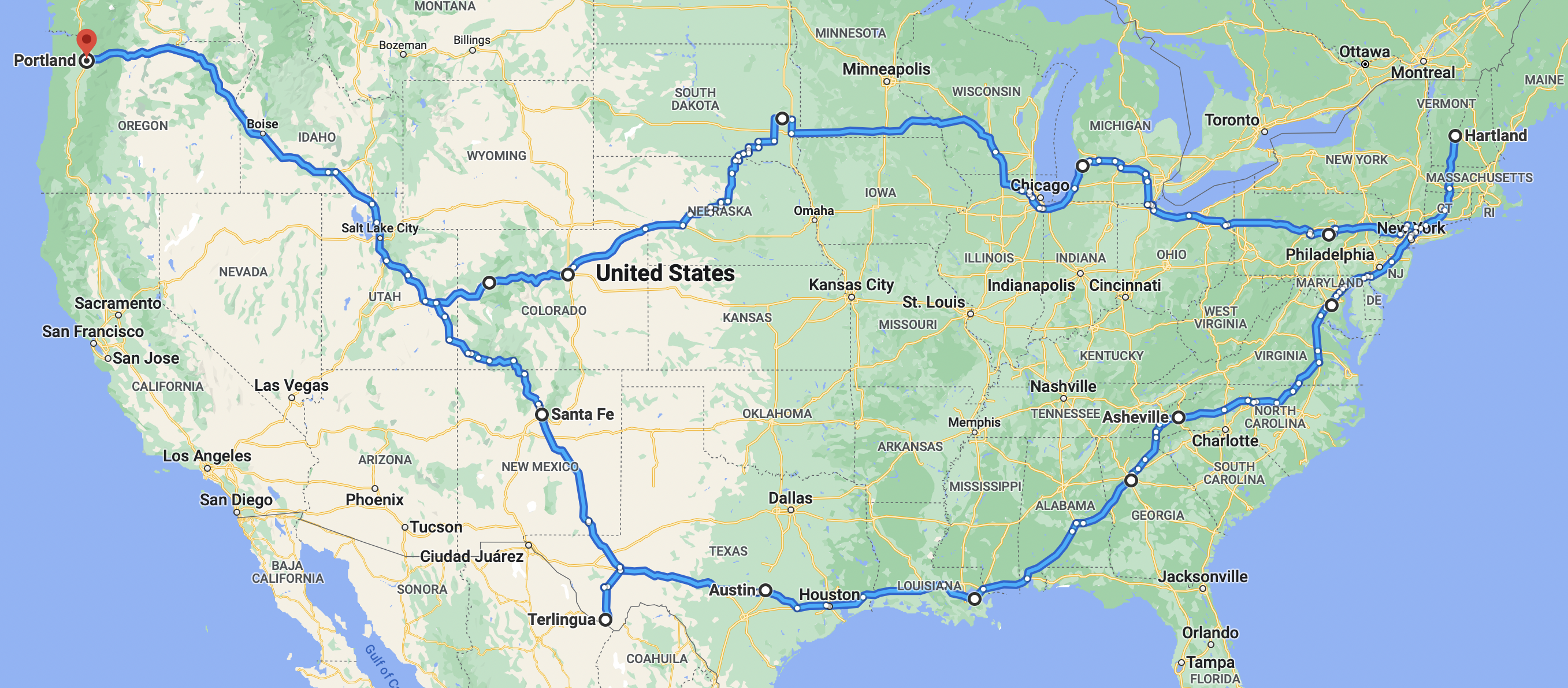 AUGUST 
9-19           OR 
20-Sept 3  CO / NM 
SEPTEMBER 
4-10           SD/ CHICAGO / MICHIGAN
11-18         PENNSYLVANIA
19-30         VT / MA / NY / CT / RI / NH / ME…
OCTOBER
1-8           NYC / PHILADELPHIA / BALTIMORE/  WASHINGTON DC areas …
9-15         KY…
16-29       NC / TN / GA…
HALLOWEEN - NOLA OR HOUSTON?
NOVEMBER - 
1-13           TX
14-18         NM…
19-29         OR